Good New for our Fodi Fans, We are launching ALL-NEW LOOK for our Monthly, Weekly & ALL-NEW Daily Prediction starting 2021.
Now you can choose your plate no or prediction no according to CAR MODEL which you like. (-: Enjoy!
1) ALL-NEW LOOK MONTHLY PREDICTION GUIDE: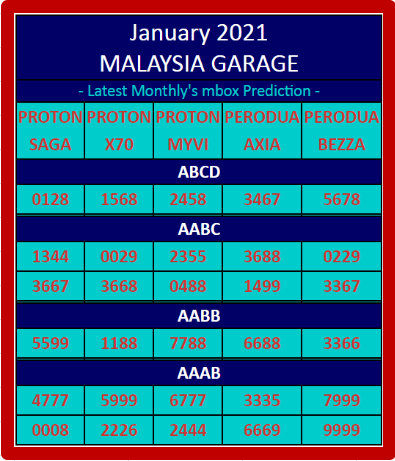 2) ALL-NEW LOOK WEEKLY PREDICTION GUIDE: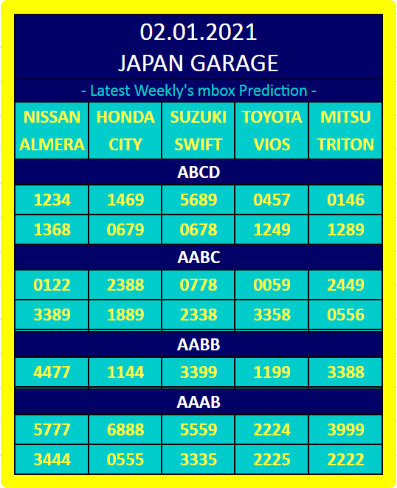 To view our latest WEEKLY PREDICTION GUIDE, kindly visit us at
http://www.fodi.com.my/fodidamacai
& browse down to the 2nd chart or middle of the page after MONTHLY PREDICTION GUIDE.
3) ALL-NEW LOOK ALL-NEW DAILY PREDICTION GUIDE: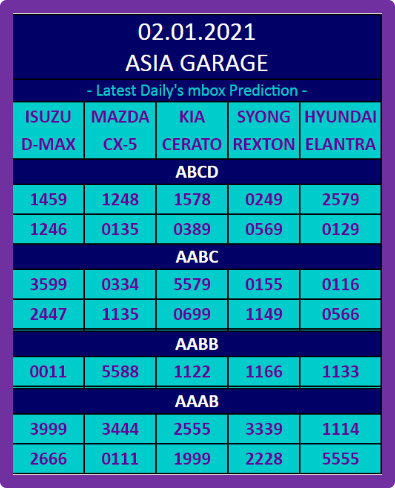 To view our latest ALL-NEW DAILY PREDICTION GUIDE, kindly visit us