FODIWEEKLY PRECTION IS:
1. Better than fodimonthly prediction. It is proven it strikes double TOP3 /SP/Cs since June 2012.
2. Extra 5 boxes make it twice chances of strikes top3 with same accuracy as monthly prediction.
3. Quite exciting as you may see result within 1 month as few our member experience before.
4. EXCITINGLY, you can strike Top3 prize at more than 1 counter. Our fodi founder manage it.
5. Not like fodimonthly prediction(valid for 1 month), fodiweekly are just meant for 4 draws. Each particular boxes prediction will be replaced by new one after 4 draws.
6. If the particular boxes striked, it will be taken out and immediately replace by new one. So that you won+t be buying the boxes that had strike. By average, each boxes just strike once per month.
7. Fodiweekly prediction also provide fresh number for every draw day for those who don+t like to play a box for more than 2 weeks.
Here+s are some few testimony by our fodiweekly members: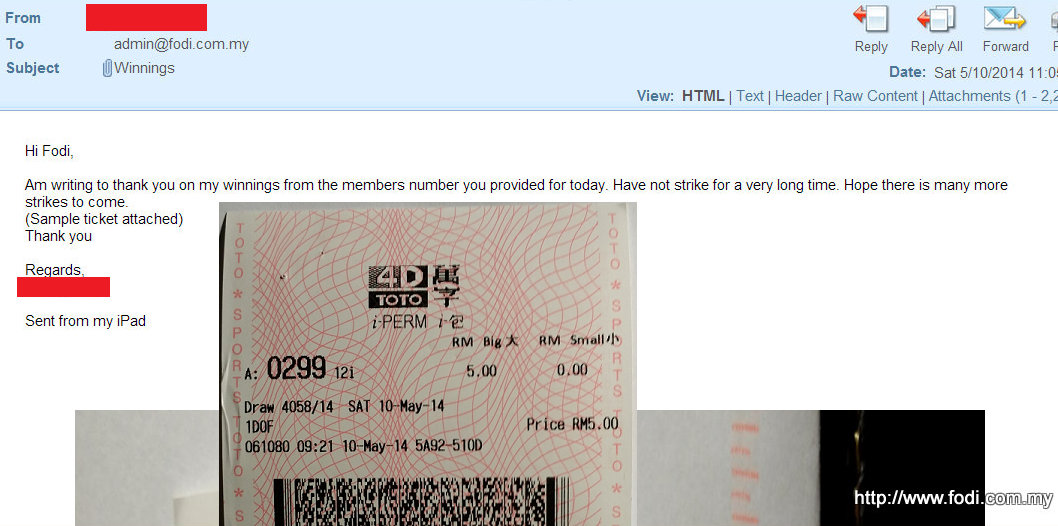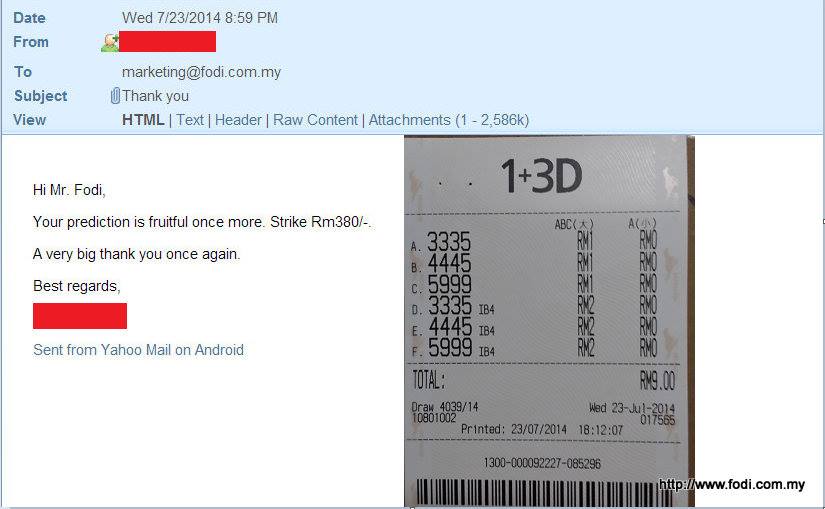 3. RM180 WINNING TICKET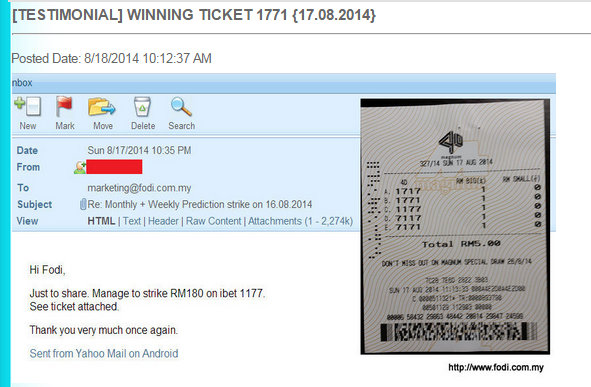 Here+s are some few winning ticket by our fodi founder for year 2014: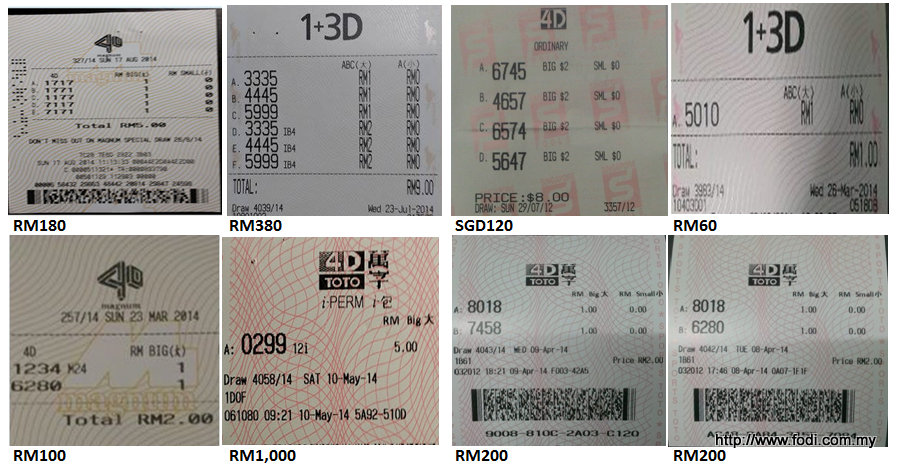 Are you just going to use fodimonthly prediction and continue with less chances?
Or you prefer to increase your chances of striking and enjoy 4d game in longer run?
How would you feel if you manage few more strikes per month? Even boxes?
Join Fodiweekly today for RM88 for 6 months to double your chances!
Our system also will help you track your FODIWEEKLY winning! All prediction which strike will be highlighted in BLUE/YELLOW!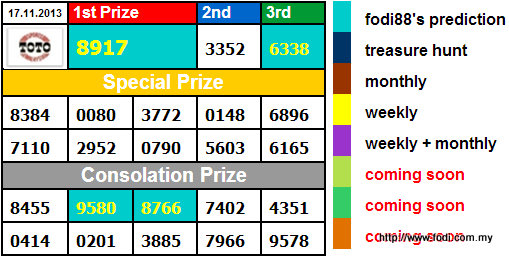 Upon joining us, you will get a copy of FODI GUIDE: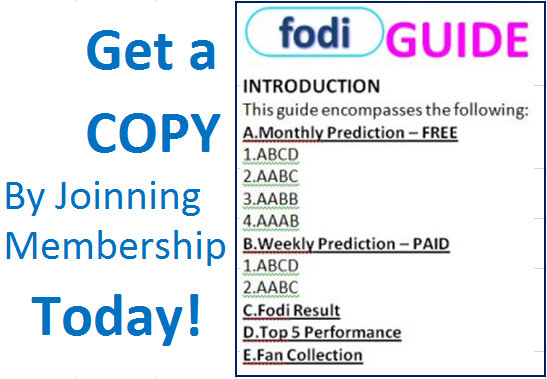 What is inside this guide?
-Profile, Suggestion, Objective, Strategy & Best Performance
- Medals Tally or Winning Record since July 2012.
- Walkthrough or How To Play using PLAY GAP.
- Check your strikes at fodi result
- TOP 5 Performance by each Prediction.
- Fan Collection : A picture of 21 Times strike 2TOP3
at 1 counter within 1 year
We accept payment through the following method:
1. ALLIANCE BANK
Deposit to our Bank Account at Counter / ATM / Cash Deposit Machine / Internet Banking
Bank
Alliance Bank Malaysia Berhad
Account Number
080180010236288
Account Name
FODI
2. PAYPAL
MEMBER PREDICTION PERFORMANCE:
MEMBER PREDICTION STRIKE 6 1ST, 6 2ND, 6 3RD PRIZE FOR DECEMBER 2014. WHAT A COINCIDENCE? 6 1ST, 6 2ND, 6 3RD!!! -