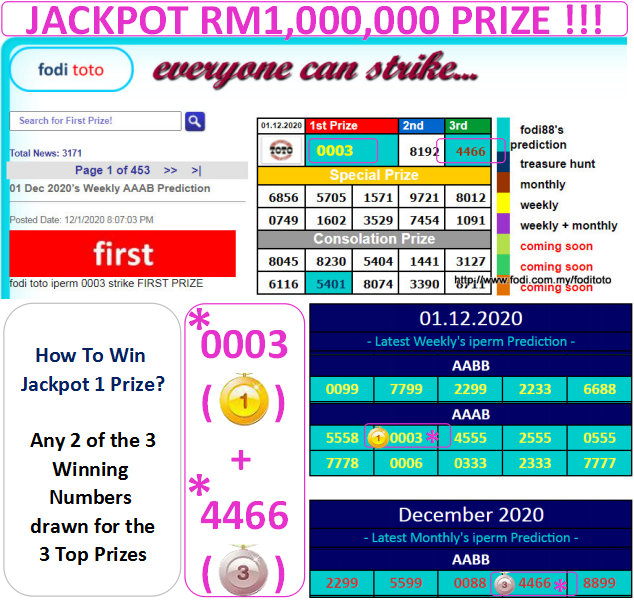 Great start for Dec 2020 for FODI PREDICTION. Our Toto straight prediction manage to strike RM1,000,000 Jackpot 1 Prize tonight 01.12.2020.
It+s combination of Toto Weekly straight prediction 0003 + Toto monthly straight prediction 4466 manage to produce jackpot RM1,000,000 strike tonight. This is 1st Jackpot strike by our prediction in 2020.
Althought there are few JP 3 strikes in 2020, we didnt share it out because we think FODI members and viewers would love to see JP 1 strike. And today we manage to produce it before 2020 year end.
Admin not sure any players got strike this prize? Do let us know if you did! (-:
Finally, we at FODI really hope to see more Jackpot before 2020 end but to be realistic we think it is hard but at the same time hope it can happen. We at FODI always improve our prediction year by year and hopefully to hear that we manage to help you strike JACKPOT!!! Good luck and enjoy 4d games with FODI prediction!!!