can u tell me if i b cm member how many number u will send me ? and send me direct no ? or have to play mbox i box o pao thank u
FODI ANSWER : AT THE MOMENT, ALL FODI PREDICTION IS BOX PREDICTION BUT U CAN USE BOX PREDICTION AS DIRECT NO AS OUR BOX PREDICTION DID STRIKE DIRECT.
AS AN EXAMPLE : TODAY 31.12.2014, TOTO IPERM PREDICTION STRIKE DIRECT. MEMBER PREDICTION 2334 STRIKE SPECIAL AND 6789 STRIKE CONSO.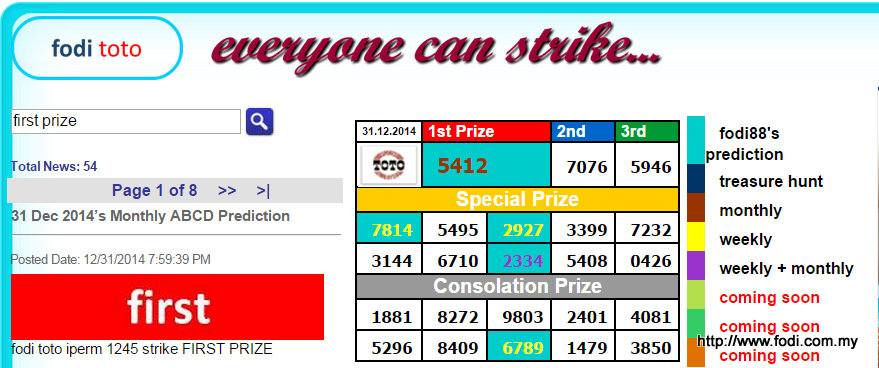 FOR MEMBER PREDICTION: FODI PROVIDE 10 NUMBER FOR ABCD AND 10 NUMBER FOR AABC EACH HOUSE.