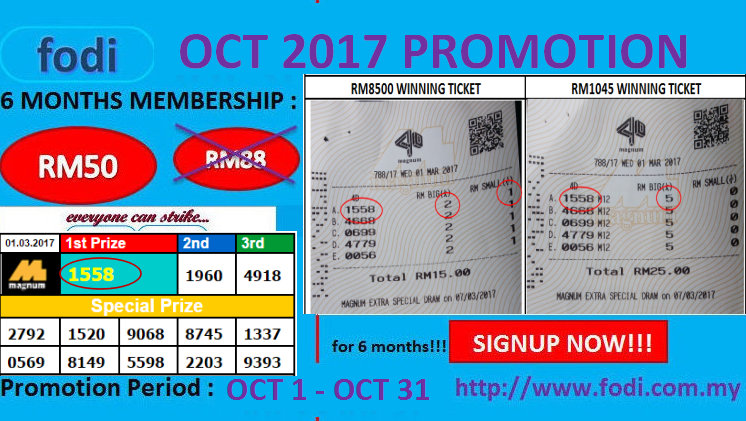 YOU CAN NOW USE FODI BOX PREDICTION AS STRAIGHT PREDICTION...
READ OUR 3 SIMPLE STEPS TO JOIN HERE :
http://www.fodi.com.my/default.asp?page=how_to_join
LATEST 4D JACKPOT STRIKE: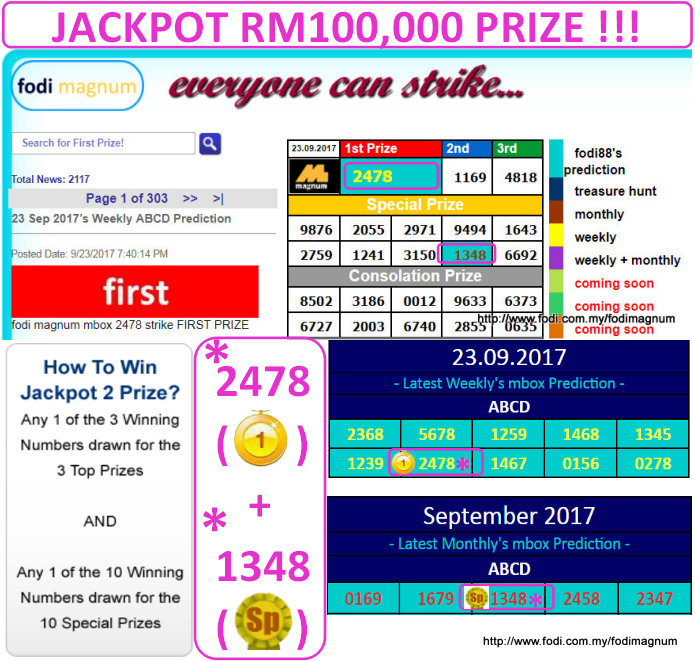 This year crazy strike from our member prediction:
5 First Prize strike in 5

consecutive draws at 5 different houses from 22.02.2017 to 01.03.2017.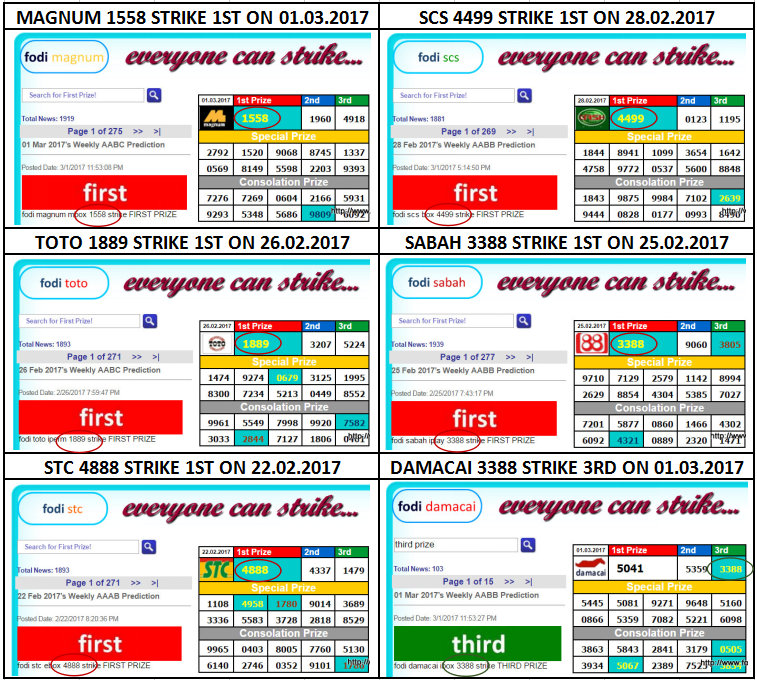 Here+s are some few testimony by our fodiweekly members:
1. 01.03.2017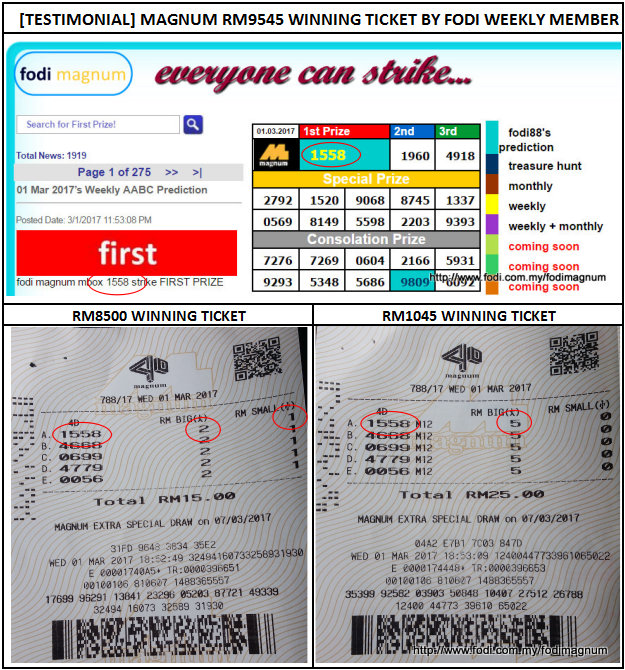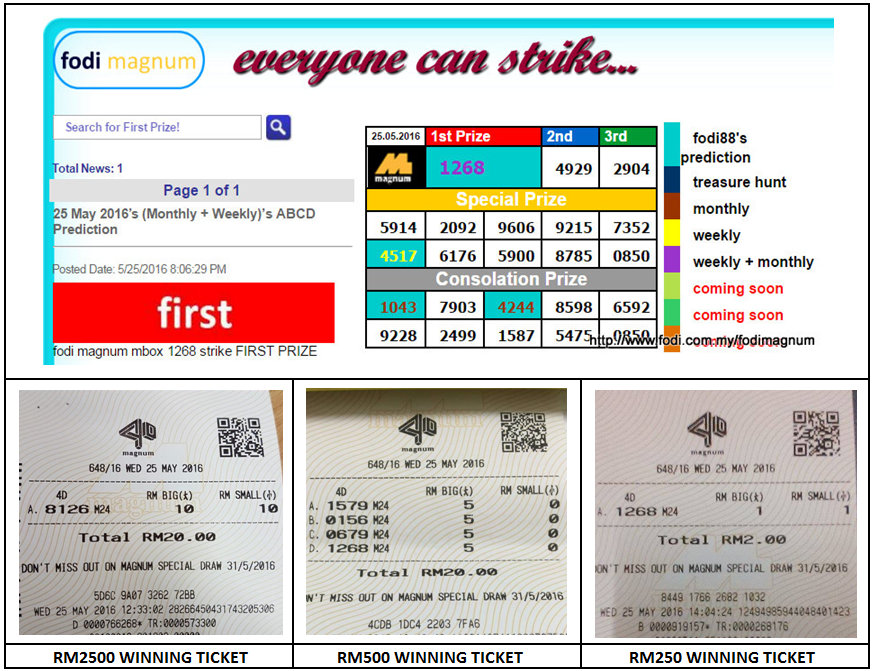 Our system also will help you track your FODIWEEKLY winning! All prediction which strike will be highlighted in BLUE/YELLOW! oR BLUE/PURPLE!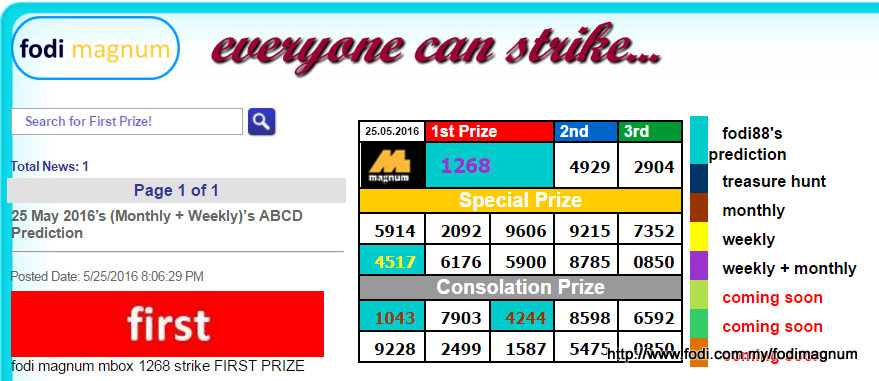 Upon joining us, you will get a copy of FODI GUIDE: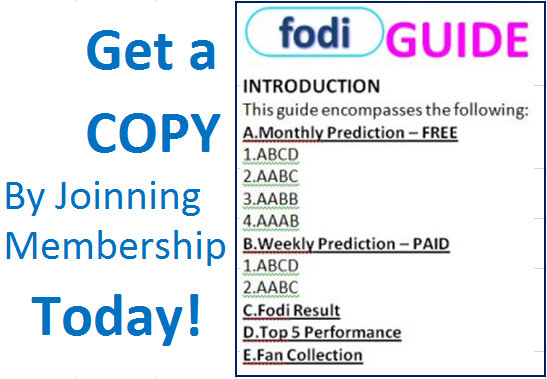 What is inside this guide?
-Profile, Suggestion, Objective, Strategy & Best Performance
- Medals Tally or Winning Record since July 2012.
- Walkthrough or How To Play using PLAY GAP.
- Check your strikes at fodi result
- TOP 5 Performance by each Prediction.
- Fan Collection : A picture of 21 Times strike 2TOP3
at 1 counter within 1 year
We accept payment through the following method:
1. ALLIANCE BANK
Deposit to our Bank Account at Counter / ATM / Cash Deposit Machine / Internet Banking
Bank
Alliance Bank Malaysia Berhad
Account Number
080180010236288
Account Name
FODI
MEMBER PREDICTION PERFORMANCE FOR 2016:
1) JUNE 2016 WEEKLY ABCD PREDICTION PERFORMANCE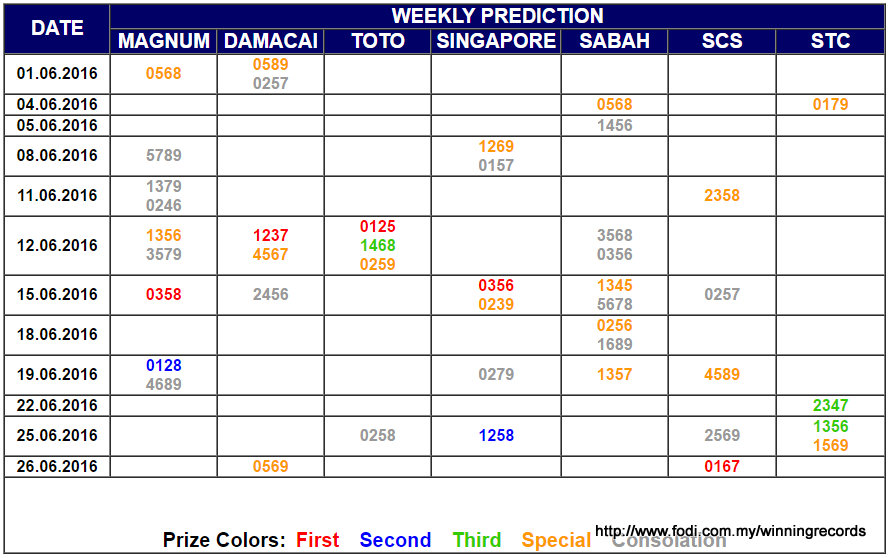 PREDICTION STRIKE 5 1ST PRIZE, 2 2ND PRIZE, 3 3RD PRIZE.
2) MAY 2016 WEEKLY AABC PREDICTION PERFORMANCE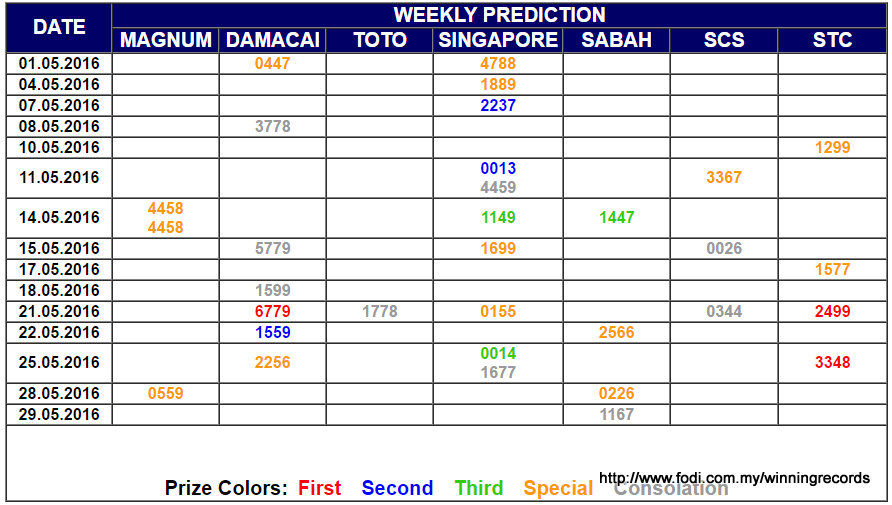 MEMBER PREDICTION STRIKE 3 1ST, 3 2ND, 3 3RD PRIZE. WHAT A COINCIDENCE? 3 1ST, 3 2ND, 3 3RD!!!