1)Monthly ABCD Prediction
Forecast:
1) Last month, Aug 2013 : Only prediction at magnum strike top 3 prize. Therefore, all other 6 operator may strike top 3 prize this month with Magnum may strike top 3 again.
2) Sabah & Stc prediction is expected to better it performance compare to last month.
2)Monthly AABC Prediction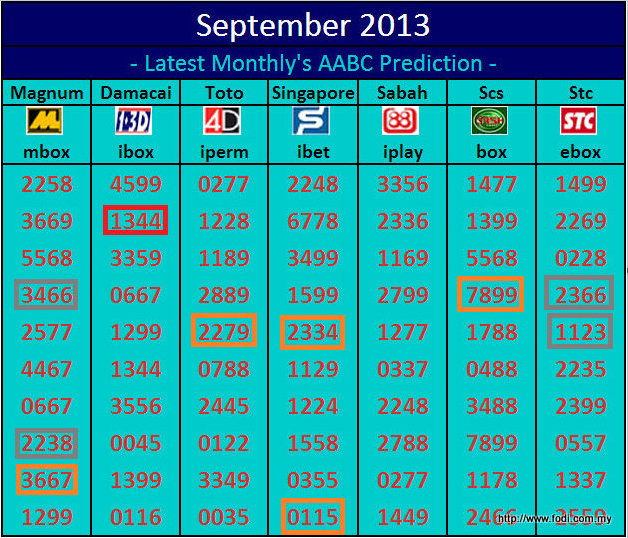 Forecast:
1)Magnum & Stc is expected to perform better as compared to last month
3)Monthly AABB Prediction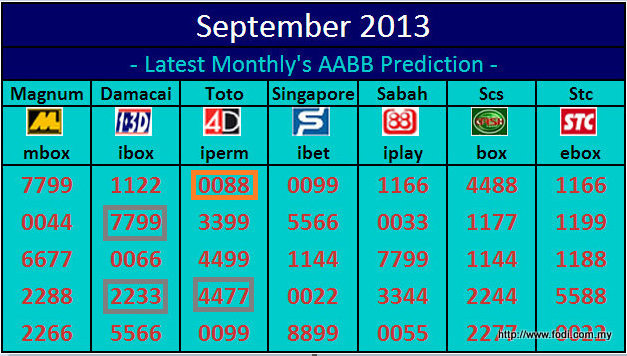 Forecast:
1)Magnum, Singapore, Scs & Stc is expected to strike this month
4)Monthly AAAB Prediction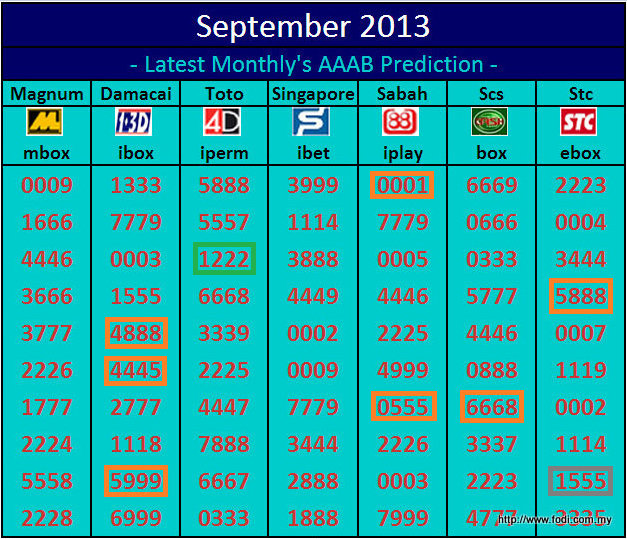 Forecast:
1)Stc is expected to strike this month